There's no life like show life – and no form of journalism in Europe that covers the Western horse show circuit with up-to-the-minute news. Europe lacks what has become the standard in the United States: A medium that delivers fast information about all the shows, riders and horses. In order to change that and keep you updated on the European industry, we decided to found a website which will keep you posted on a regular basis. The Showlife is intended to be a platform for not only reports and candids from the shows, but all the hot news featuring Europe's most successful riders and horses. Furthermore, we provide interviews with well-known trainers on a variety of topics as well as insights on the careers of Youth and Amateur riders. Although this is a website run by Germans all articles and news are also translated into English in order to serve readers from all over Europe. We focus on all major AQHA, APHA, VWB, ApHC and EWU shows in Europe. Of course, you can find us on social media as well: Follow us on Facebook and Instagram and stay tuned!
Leonie Küthmann (Sr. Editor)
Having studied British and American Studies as well as history, Leonie has already written guest articles for US-magazines such as Gohorseshow or Instride Edition. In 2012, she worked as an intern for Bruce Vickery Quarter Horses at the AQHA World Show and the All American Quarter Horse Congress. Leonie started showing at European APHA shows, became APHA European Reserve Champion in 2012 and German High Point in Senior Trail in 2013 and made her debut in AQHA Novice Amateur classes in 2016. She took home the Circuit Champion L1 Amateur Showmanship at the ECQH in 2017 and 2018 as well as the DQHA Highpoint titles in that event. Besides her academic studies she has successfully completed internships at German newspapers and radio stations, including B5, SWR3 and Süddeutsche Zeitung and is currently working at the Allgäuer Zeitung as part of the digital team after having completed her practical training at the Augsburger Allgemeine, one of Germany's biggest newspapers. In 2021, Leonie was appointed as the Deputy Head of the Audience Development Team.
In 2020, Leonie introduced another four-legged member to the TSL team: AQHA gelding Truly Mine aka Clooney.
Leonie ist eine der Gründerinnen von The Showlife und seit 2021 Inhaberin des Unternehmens. Sie ist komplett für das Projekt verantwortlich, den redaktionellen Teil, Anzeigen, Social Media und Konzeption. Leonie ist mit elf Jahren auf ihrem ersten Westernturnier gestartet, war 2012 Vize-Europameisterin bei der APHA im Novice Youth Trail, 2013 APHA Highpoint Senior Trail und startet seit 2016 auf AQHA-Turnieren, wo sie 2017 und 2018 Circuit Champion in der L1 Amateur Showmanship auf dem ECQH wurde und in diesen Jahren auch den DQHA Highpoint-Titel in dieser Disziplin gewann. Leonie hat bereits für US-Publikationen wie Gohorseshow und Instride Edition geschrieben. Nach ihrer journalistischen Ausbildung an der Günter Holland Journalistenschule war sie bis Juni 2021 Teil des Digitalteams der Allgäuer Zeitung, im Juli 2021 wurde sie zur stellvertretenden Leitung des Audience Development Teams ernannt.
Seit September 2020 ist sie im Besitz des 2018 geborenen Quarter Horse Wallachs Truly Mine.
Caro Behnke (photographer)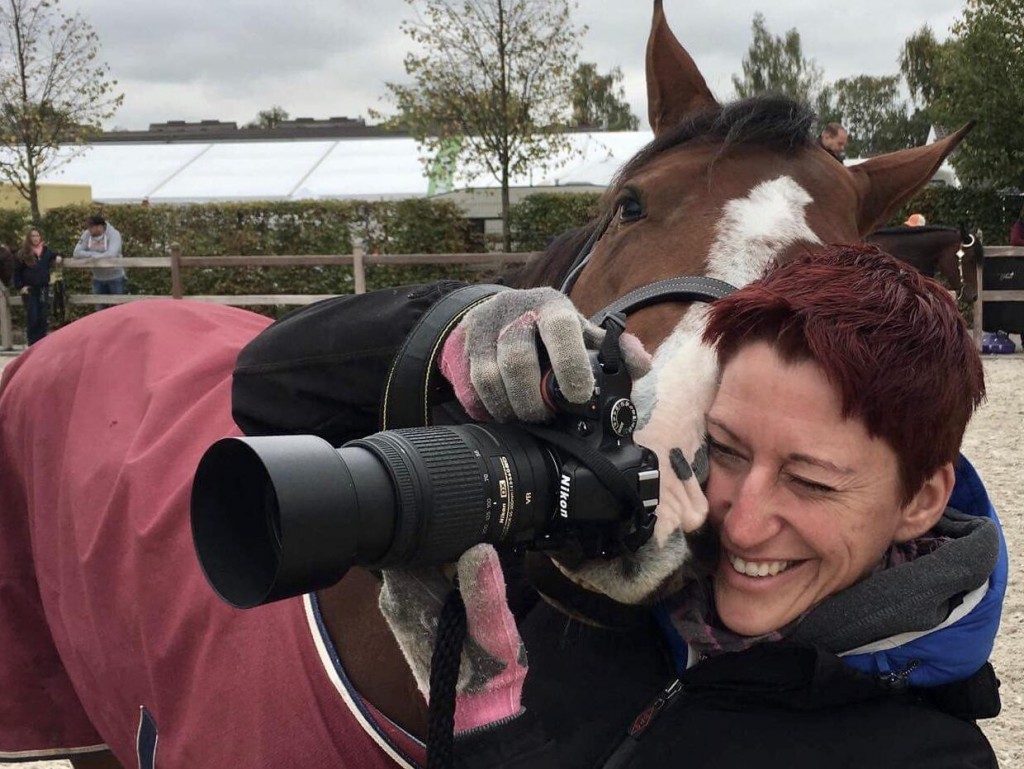 Caro has been a part of the team since a few months after The Showlife was founded. She takes pictures for us at all the big shows she attends – make sure to check our candids section and see how great her pictures are! Caro has successfully shown her gelding Best Zippin Hotrod in the past winning several titles such as the Circuit Champion in L1 Amateur Showmanship at the ECQH and a 3rd place in the Golden Series Showmanship in 2015. Caro is currently showing her allround prospect Gonna Shake The Room in Amateur classes and took home some great placings and wins with her young mare.
Caro Behnke ist wenige Monate nach der Gründung zum Team von The Showlife gestoßen. Als ehrenamtliche Fotografin unterstützt sie TSL vor allem auf den Shows und schießt die sogenannten "Candids". Caro war in der Vergangenheit mit ihrem Wallach Best Zippin Hotrod international erfolgreich und showt seit einigen Jahren ihr Nachwuchspferd Gonna Shake The Room. An Caros Seite findet man immer das kleinste, aber selbstbewussteste Mitglied von TSL: Dackel Leopold.
Sophie Gotthold
Known as the former owner of Barpassers Hot Jazz, Sophie has studied law anhand graduated in 2019. Together with Barpassers Hot Jazz, she won the Highpoint Performance Halter Geldings Youth in 2010 and the bronce medal in Youth Performance Halter Geldings at the Q10. Sophie is now the owner of HC A Gleam Of Hope, who has won all Trail futurity classes in 2016 (Q16, Regional DQHA Futurity, Austrian Futurity), and shows him in the AQHA L1 Amateur and Amateur classes. Sophie and Joey became Circuit Champions at the "Q" in Aachen in the past and took home some other really great placings. Sophie works part-time at a law firm and university and takes an active part in German politics.
Sophie ist eine der Gründerinnen von The Showlife und unterstützt das Projekt von Anfang ehrenamtlich in Rechtsfragen. Sophie ist seit ihrer Jugend erfolgreich im AQHA-Sport unterwegs und hat mit ihrem aktuellen vierbeinigen Partner HC A Gleam Of Hope unter anderem Circuit Champion Titel auf der "Q" in Aachen gewonnen. Sophie hat Jura studiert und engagiert sich politisch.