She's back. For a long time, Corrie Fuhr of Art & Light Photography hardly took pictures at shows. During the past week, however, she has been the official photographer of the VWB Bavarian Championship. We have talked to her and Laura Hochgründler who worked for Corrie during that show.
"It felt like I never left. I can't believe my last Bavarian Championship was five years ago. Many people I know are still part of the industry," Corrie says.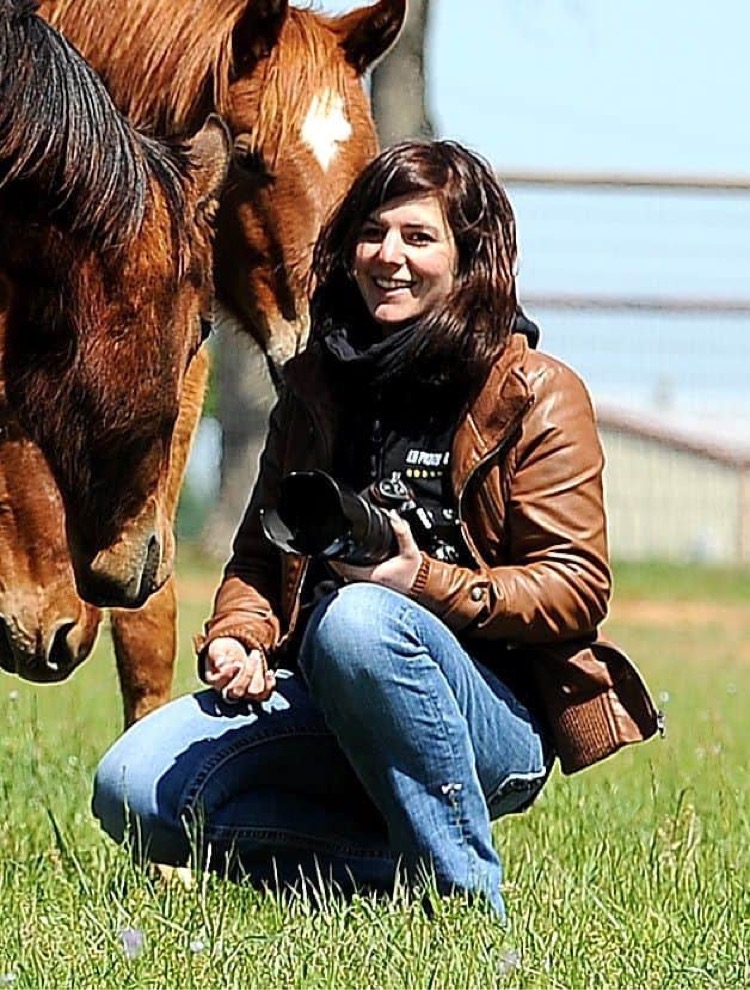 Due to the pandemic organizing a show like the Bavarian Championship was quite a big deal – and Corrie also had to find photographers to support her. "When I started looking for photographers in February, the pandemic hadn't quite reached Germany yet. The main problem was to find people who would match my standards." Corrie stresses that she doesn't want to sound arrogant, but: "I have quite a reputation as a show photographer and everyone who works for me should be able to uphold that reputation. And that is when the wheat separates from the chaff."
Another problem: Many photographers work in another job as well and it is hard for them to get days off for the shows. "Thanks to the pandemic, however, my long-time co-worker could support me at the show as her vacation was cancelled," Corrie told us.
Another photographer that supported Corrie in Kreuth was Laura Hochgründler who we have already introduced in one of our articles. "I woke up one day and saw that I had a message from Corrie and was really excited," Laura says. That was in January. Corrie asked Laura whether she wanted to support Art & Light at the shows. But getting days off was tricky for Laura as well. "But I really, really wanted to do one show at least."
They had planned for Laura to support Art & Light at the Bavarian Championship that usually would have taken place in May. But then Corona came and the question: "Will the shows take place?" In the end, it somehow all worked out.
"I was excited and didn't have any expectations," Laura told us. Although she thought she would rise to the occasion, she knew it would be a challenge. "I never had taken pictures at a show before and I had to adapt to Corrie's style." Corrie has years of experience and is kind of an authority figure for Laura: "And she is a role model," Laura states. "I have always wanted to be like her."
The night before the show, Laura hardly slept – but she had no reason to be nervous, because in the end, Corrie found some nice words for their collaboration: "She said that we were a good team with respect to photography and personality – that makes me proud," Laura says.
Her favorite events to take pictures of: Western Pleasure, Western Horsemanship, Showmanship. "Trail is a real challenge. Horsemanship is easier as most of the horses are already a little more in the bridle." Western Pleasure, however, is Laura's number one.
And what did change for Corrie during those past five years? Not a lot actually, she says. "Some people went, some came, but in the end it's all the same. Even the smell of the Ostbayernhalle is still the same."
Corrie has something to say to all the riders out there: "Please understand that after a lack of sleep and long working hours, some pictures might not turn out as perfect as we want them to be. We are trying to give 200 percent, but we are people and have to fight weariness. Sometimes, things don't work out and a perfect picture turns out to be blurry and we have to delete it."
Art & Light Photography ist zurück
Sie ist zurück: Lange Zeit hat Corrie Fuhr von Art & Light Photography kaum auf Turnieren fotografiert – nun war sie nach fünf Jahren erstmals wieder die offizielle Fotografin der VWB Bayerischen Meisterschaften. Wir haben mit ihr und Laura Hochgründler gesprochen, die Corrie vor Ort unterstützt hat.
"Eigentlich war es, als wäre ich nie weg gewesen. Ich kann es kaum glauben, dass wirklich fünf Jahre vergangen sind seit meinen letzten Bayerischen Meisterschaften. Es hat sich jedenfalls nicht so angefühlt. Und auch ein großer Teil der Reiter ist ja noch der gleiche", sagt Corrie.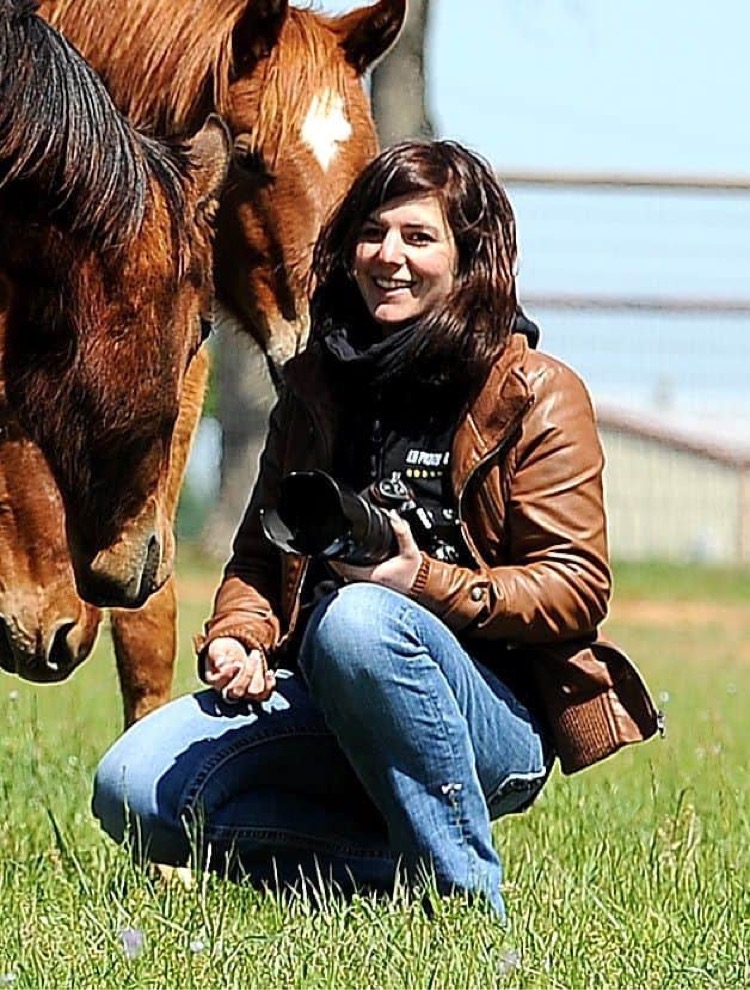 Als wären die Bayerischen Meisterschaften nicht ohnehin schon mit großem Aufwand verbunden gewesen – Corona sei Dank – musste Corrie auch noch weitere Fotografen organisieren. Dabei sei jedoch weniger die Pandemie ein Problem gewesen: "Als ich im Februar anfing, Leute zu suchen, war die Pandemie ja noch nicht da. Es ist eher schwierig, wirklich gute Leute zu finden, die auf meinem Niveau fotografieren." Wobei Corrie betont, dass sich das nicht überheblich anhören soll: "Nur habe ich mir im Laufe der Jahre einfach einen Namen erarbeitet, der für gute Showfotos steht und alle, die bei mir mit fotografieren, müssen dieses Niveau halten können. Und da trennt sich ziemlich schnell die Spreu vom Weizen."
Ein weiteres Problem: Viele, die nebenberuflich fotografieren, bekommen keinen Urlaub. "Dank der Pandemie wiederum, hatte ich jedoch das Glück, meine langjährige Fotografin mitnehmen zu können, da deren Urlaubsreise gecancelt wurde und sie somit kurzfristig verfügbar war", erzählt Corrie.
Eine weitere Fotografin, die Corrie vor Ort unterstützt hat, war Laura Hochgründler, die wir auch schon einmal vorgestellt haben. "Ich bin eines Morgens aufgewacht und habe gesehen, dass Corrie mir eine Nachricht geschrieben hat und war schon ganz aufgeregt" erzählt Laura. Das war Anfang diesen Jahres. Schon damals, noch vor der Pandemie, hatte Corrie Laura gefragt, ob sie die VWB-Shows mitfotografieren will. Aber auch für Laura war das Thema "Urlaub und Freinehmen etwas tricky", wie sie selbst sagt: "Ich wollte aber auf jeden Fall eine Show machen."
Geplant war also die ursprüngliche Bayerische Meisterschaft im Mai. Dann kam Corona und das Hin und Her "Findet die Show statt oder nicht?". Letztlich klappte aber alles.
"Ich war aufgeregt und bin ohne Erwartungen hingegangen", erzählt Laura. Obwohl sie sich eigentlich sicher war, der Herausforderung gewachsen zu sein, hatte sie doch Respekt davor: "Ich habe noch nie eine Show fotografiert und außerdem musste ich mich ja auch Corries Stil anpassen." Zumal Corrie mehr Erfahrung hat. "Corrie ist eine Art Autoritätsperson für mich, da sie auch eines meiner Vorbilder ist", betont Laura. "Ich habe immer gesagt, dass ich so sein will wie sie."
In der Nacht vor dem Turnier hat Laura kaum geschlafen – doch alle Aufregung war umsonst, denn am Ende der Show gab es ein großes Lob von Corrie. "Sie meinte, dass es fotografisch, technisch und menschlich passt – und das macht mich sehr stolz", sagt Laura.
Ihre Lieblingsdisziplinen zum Fotografieren: Western Pleasure, Western Horsemanship und Showmanship. "Trail ist eine große Herausforderung. Horsemanship ist einfacher, da die Pferde durch den kürzeren Zügel ohnehin etwas versammelter sind." Trotzdem ist Western Pleasure ihre Nummer eins – klares Fazit von Laura.
Hat sich denn während Corries Abwesenheit als Fotografin in der Szene etwas verändert? Nein, sagt sie. "Ein paar Leute sind nicht mehr da, ein paar neue Leute sind dazu gekommen, aber sonst ist alles noch wie am Anfang. Selbst der "Geruch" ist noch der gleiche, wenn man zum ersten Mal im Jahr in die Ostbayernhalle kommt."
An alle Reiter, die sie auch in Zukunft fotografieren wird, hat sie eine kleine Bitte: "Habt Verständnis dafür, dass nach einigen Tagen Show, wenig Schlaf und unzähligen Stunden auf der Uhr auch mal nicht ganz perfekte Bilder entstehen. Wir versuchen immer 200 Prozent für euch zu geben, aber auch wir sind nur Menschen und müssen manchmal gegen die Müdigkeit ankämpfen. Und manchmal spielt auch uns die Technik einen Streich und das absolut perfekte Foto ist leider unscharf und muss gelöscht werden."