As promised, here is the tutorial for the ribbons you can use for your hairstyle at a horse show. First, we will show you, which products you can use, then we have a tutorial that consists of seven steps.
Tap on the purple buttons to learn more about the products we used.
---
The Tutorial
Step 1: Cut of the amount of ribbon you need. Rather use a little bit more and cut a bit off. Using less will make it hard to tie the ribbon.
Step 2: Put a bobby pin in the middle of the ribbon. Make sure both ends have the same length.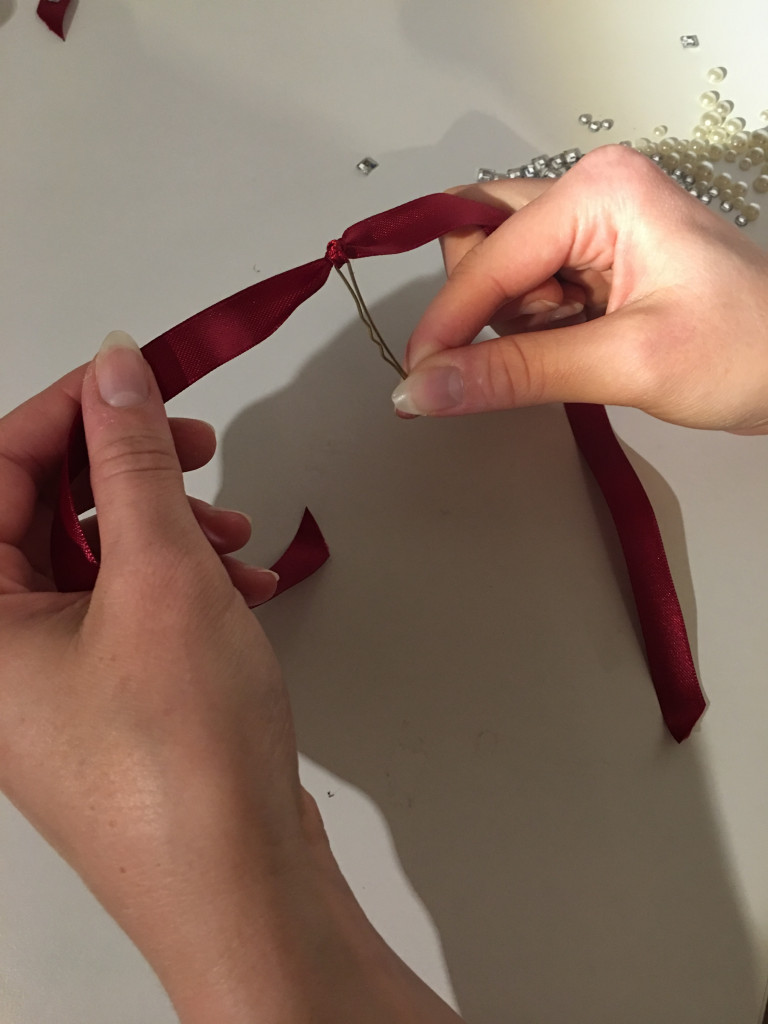 Step 3: Tie a knot. Make sure it is on top of the bobby pin. If you need help, ask a friend to hold the bobby pin while you tie the knot.
Step 4: Create a ribbon. If you are a beginner, this might take some attempts. Always remember that everyone has their own way of creating a ribbon. Some people just do an overlay and stich it instead of tying the ribbon.
Step 5: Once you have the perfect ribbon – sometimes this needs a little bit of adjusting – fix it with glue. This makes the bobby pin stay in place and your ribbon will not untie if you move.
Step 6: Cut the ends off to make them look nice and even. Remember: Cut them shorter for classes in which you tie your hair in a bun such as Showmanship or Western Horsemanship. If you wear a ponytail because you show in Western Pleasure or Trail, you can leave the ends longer.
Step 7: Apply the stones. You can be as creative as you want. Remember: Ribbons for Trail, Western Riding and Western Pleasure can be longer and more sparkling whereas if you wear them in Showmanship or Western Horsemanship they should be shorter and less decorated. A clean, neat style that matches your outfit is preferred.
Check out the different styles…