Let's do some Reining and Cowhorse manoeuvres: Niklas Ludwig will teach you something about the roll-back.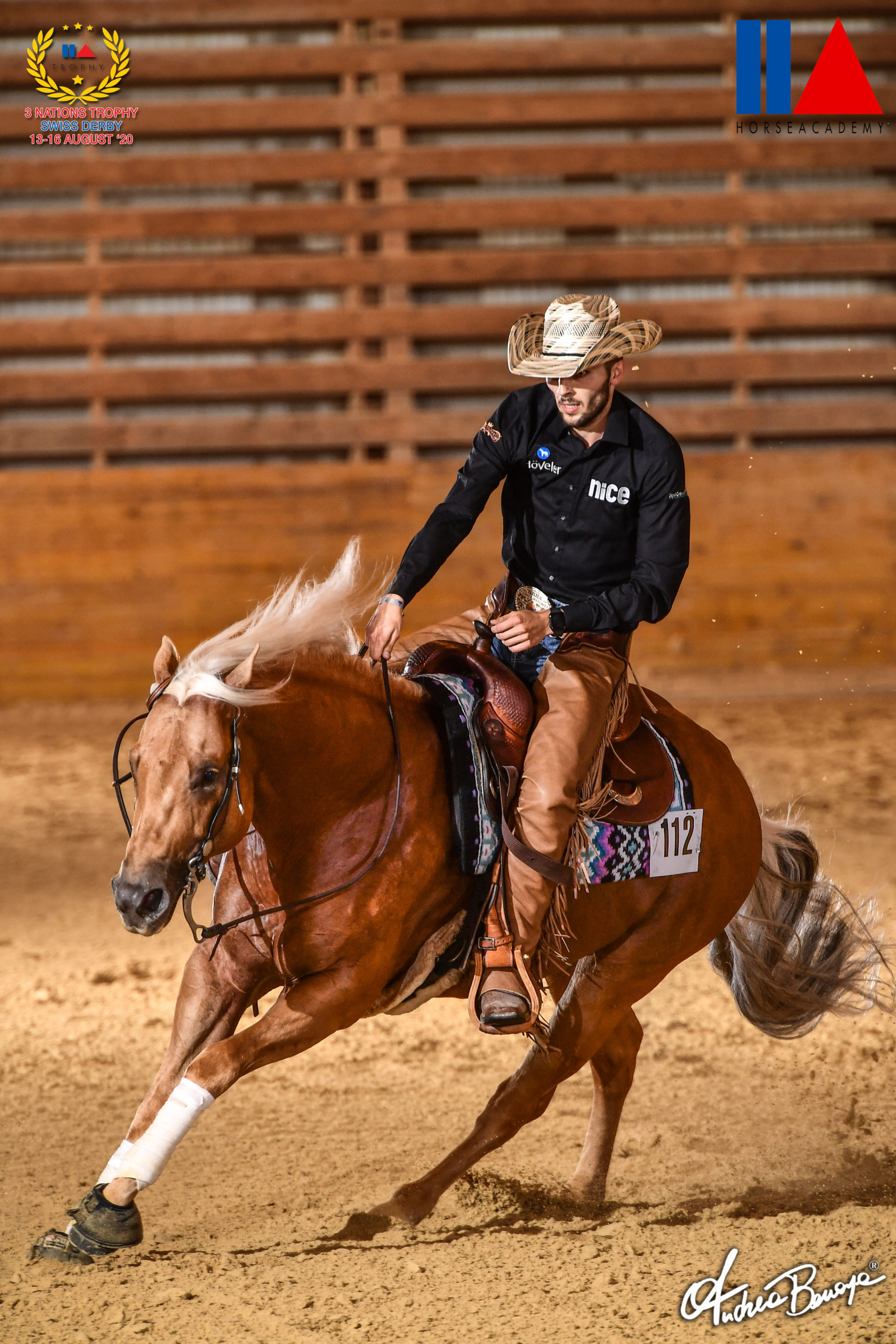 Niklas Ludwig
Picture by Andrea Bonaga
Niklas is 27 years old and has been working at Ludwig Quarter Horses for seven years. He trains Reining horses, prospects as well as show horses. He also offers coaching at shows. Niklas is a NRHA Futurity, Derby and Maturity Champion, Open Champion, FN German Reserve Champion and Regional Champion.
Niklas and his 5-year-old gelding will show you how to ride a proper roll-back. "I usually start the roll-back by lightly turning my upper body 180 degrees," Niklas explains. He stresses that it is important for look where you want to go. "Up to that point I do not use my reins or leg, I just turn my upper body." Check out the video to see what that looks like. "My next step is to use my hand: I move it towards my hip, either left or right, depending on where I want to go." Niklas stresses that you shouldn't move the hand too far up or too far down. "I don't want to irritate my horse." The third step is using the leg. "You should place it in a way so that you can easily lope off after the roll-back." According to Niklas, your leg shouldn't be next to the horse's shoulder, but a little behind the girth. Watch the video to see what Niklas does step by step.
"You will notice that the horse might add a little speed, once it has understood what you want," Niklas says. His cue for the roll-back is a kissing sound, "mainly because you want the horse to lope off after the roll-back". He uses the cue at the same time his hand moves. Niklas says that routine is key, so you can try this multiple times just like he does in the video. "In the beginning, it is easier for horse and rider to focus on the steps I have described, rather than thinking about whether the roll-back has been a perfect 180-degree-turn." You can use the rail to help with that, Niklas points out. You can place yourself next to the rail as shown in the video. This will give you an idea of whether you have turned correctly.
But you shouldn't just use the rail, because you cannot do that at a show, Niklas says. "Return to the middle of the arena every once in a while. Use the rail to check on the 180-degree-thing."
Niklas says that when starting to work on a roll-back with a young horse, he doesn't ask for both directions too much. "I don't want to confuse them." With Senior horses you can do a bit more variation.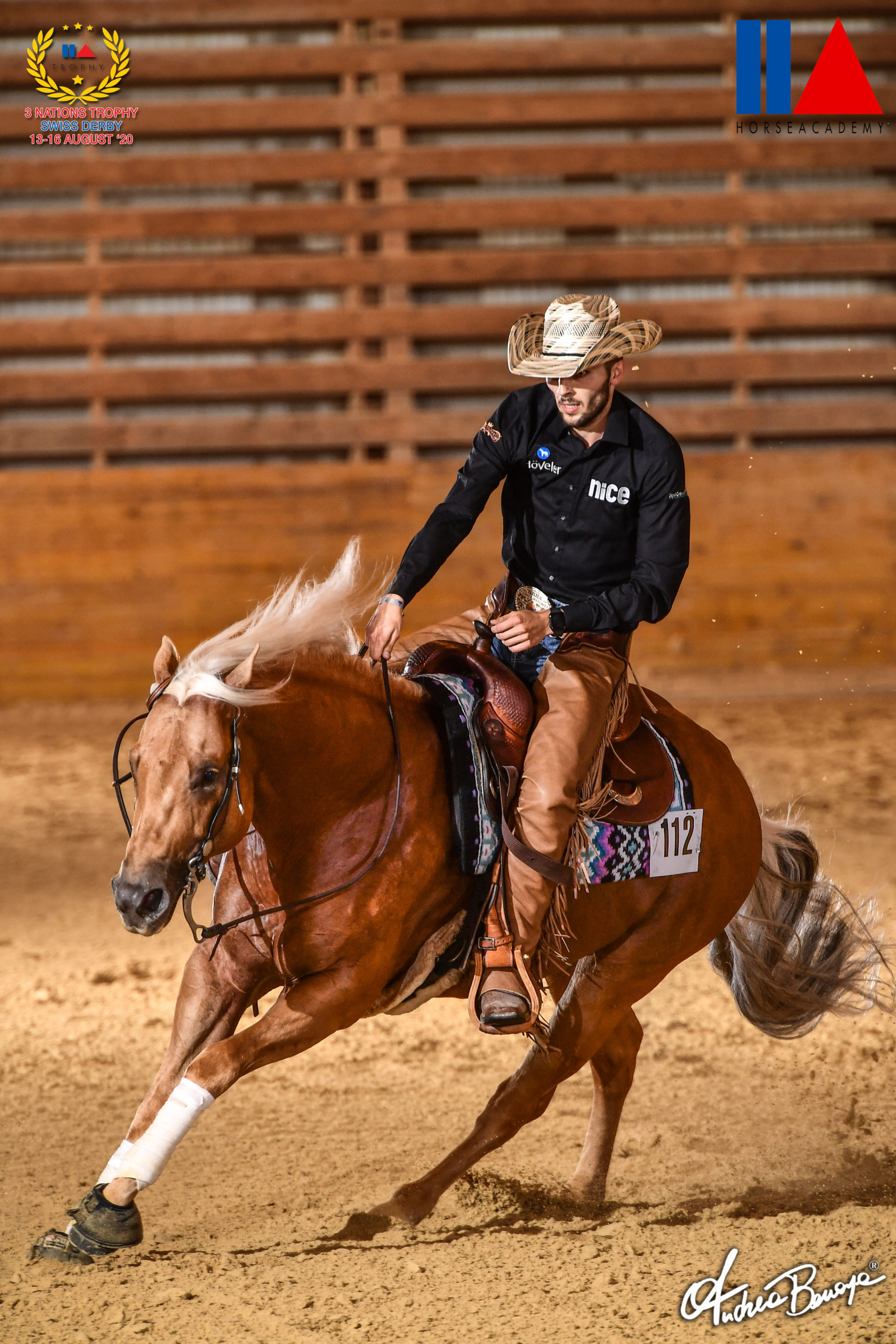 Niklas Ludwig
Picture by Andrea Bonaga
Niklas ist 27 Jahre alt, ausgebildeter Pferdewirt und seit sieben Jahren Trainer bei Ludwig Quarter Horses. Er bietet Folgendes an: Ausbildung von Reiningpferden, Jungpferden, Turnierpferden, Turniervorstellung und Coaching.
Erfolge: NRHA Futurity-, Derby-, und Maturity Champion, Open Champion , FN Deutscher Vizemeister und BaWü Meister