We continue our series "Introducing Designers" in a – nearly – alphabetical order. Meet Sonja Lam from The Netherlands who runs Bright Star Western Show Boutique:
Can you tell us about yourself and who is part of your team?
My name is Sonja Lam, I am the owner of the Western Show Boutique "Bright Star". I live near Amsterdam with my family and I have been involved with western riding for 32 years. The first 27 years I created outfits for fun and five years ago, I started doing it on a more professional base – my daughter started wearing my designs at shows. I currently sponsor two riders: Robyn barkey and Miene Duits. I also sponsor the national Dutch Paint Horse Youth team. I create all the show clothes for "Bright Star" at home. Because I have a family to run and I have a horse of my own, I can't work full time for the boutique. That's why most of my work is custom-made and ordered by clients. I do all the work for "Bright Star" myself: the design, the tailoring, applying the rhine stones and the sewing. This takes lot of time.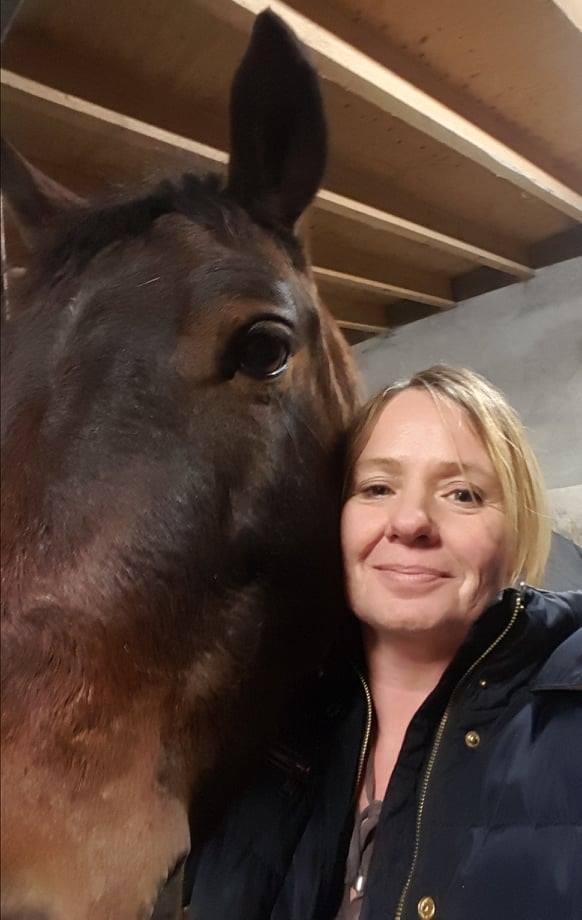 When did you start making show clothes?
When my daughter started showing in the Western events, she needed show clothes so I thought it was fun to make them myself. I was already creating casual clothes for fun, so it was a small and logical step to create show clothes as well. I received very positive reactions on the outfits that I made for her and people wanted me to do outfits for them.
When and why did you decide to found a business ?
After all the positive feedback and more requests for show clothes I made the decision to start "Bright Star". In the beginning, I wanted to keep it small, more like a hobby, but recently it has become more serious and I'm currently working very hard.
How would you describe your style? Do you have any key pieces?
I don't have a special style, for me it is important to stay original and creative. This is quite difficult but it gives me the most satisfaction. To me, making show clothes is a form of art and to pin point yourself on one style kills the creativity in my opinion. This is the reason why I will never make show clothes on a commercial basis. I love to brainstorm with a customer so that I can make a piece that feels personal to them.
What challenges did you face when founding a business?
It's a challenge for me to stick with the custom orders, it's tempting to offer some pieces off the rack. I give my customers all I've got, service and personal attention are very important to me. I created a fixed group of customers with this method and I'm proud of this. I'm a designer above all, not a business lady.
How would you describe your type of client?
My customers are unique people, one of a kind, trendsetters and very fashion-conscious. They want to wear things that feel special to them and are not worn by a lot of other people.
---
Wir machen in unserer Serie "Introducing Designers " in – nahezu – alphabetischer Reihenfolge weiter. Dieses Mal stellen wir euch Sonja Lam aus den Niederlanden und ihr Label Bright Star Western Show Boutique vor.
Kannst du dich kurz vorstellen und gegebenenfalls erzählen, wer Teil deines Teams ist?
Mein Name ist Sonja Lam, ich betreibe Bright Star Show Clothing. Meine Familie und ich leben in der Nähe von Amsterdam. Ich reite seit 32 Jahren Western. In den ersten 27 Jahren habe ich nur zum Spaß Outfits gemacht, seit fünf Jahren mache ich das professionell. Meine Tochter war die erste, die meine Designs auf den Turnieren getragen hat. Momentan sponsere ich auch zwei Reiterinnen: Robyn Barkey und Miene Duits. Ich fertige alle Outfits zuhause an. Da ich eine Familie und ein Pferd habe, kann ich leider nicht Vollzeit als Showoufit-Designerin arbeiten. Daher mache ich auch nur Auftragsarbeiten. Ich erledige alle Schritte selber: das Design, das Schneidern, das Aufkleben der Steine und das Nähen – und das braucht ganz schön viel Zeit.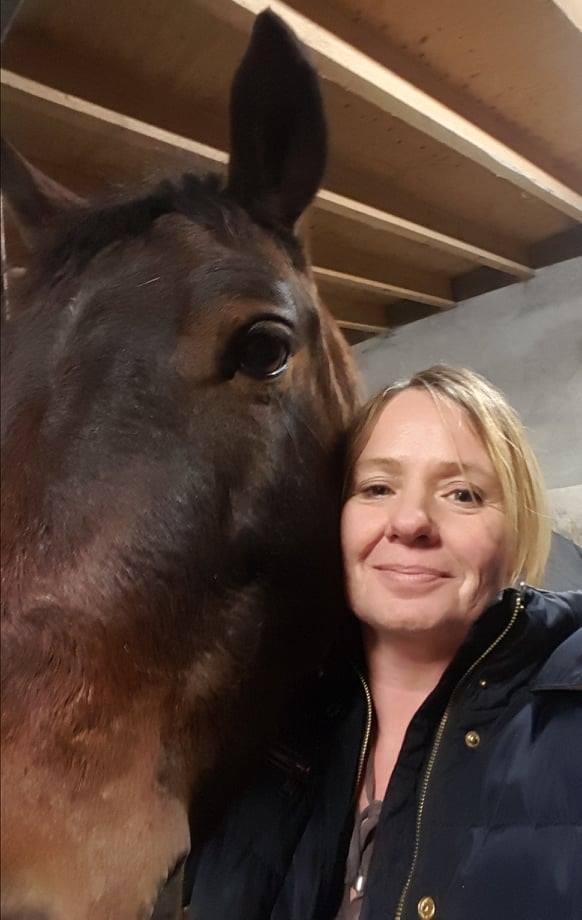 Wann und wie hast du denn angefangen, das so richtig professionell zu machen?
Als meine Tochter mit dem Westernreiten anfing, brauchte sie Outfits und ich dachte, es wäre schön, diese selber zu machen. Ich habe davor schon Kleidung genäht – also war es ein logischer Schritt, auch die Showoutfits selber zu machen. Ich habe sehr nette Reaktionen auf die Outfits meiner Tochter bekommen und die Leute haben mich gebeten, auch für sie etwas anzufertigen.
Und dann hast du Bright Star gegründet?
Nach all dem guten Feedback und mehreren Anfragen, habe ich entschieden "Bright Star" ins Leben zu rufen. Anfangs wollte ich es eher als ein Hobby machen, aber in letzter Zeit wurde es immer ernster und ich arbeite immer mehr.
Wie würdest du deinen Stil beschreiben?
Ich habe keinen besonderen Stil, ich will einzigartig und originell sein. Das ist manchmal schwer, macht mich aber zufrieden. Für mich ist all das eine Form von Kunst und sich auf einen Stil festzulegen, hemmt die Kreativität. Daher werde ich auch nie Outfits von der Stange machen. Ich liebe es, mit einer Kundin über ein Stück nachzudenken, sodass es am Ende ganz persönlich auf sie zugeschnitten ist.
Was für Herausforderungen gab es, als du Bright Star gegründet hast?
Es ist manchmal schwierig, nur Custom-Stücke zu machen – manchmal ist es doch verlockend, Outfits von der Stange anzubieten. Aber ich will alles für meine Kundinnen geben, Service und Aufmerksamkeit sind mir sehr wichtig. Ich habe auf diesem Weg eine Gruppe Stammkundinnen aufgebaut und darauf bin ich stolz. In erster Linie bin ich eben Designerin, keine Geschäftsfrau.
Wie würdest du deine Kundinnen beschreiben?
Es sind einzigartige Persönlichkeiten, die ein Gespür für Trends und Mode haben. Sie wollen etwas tragen, das sie herausstechen lässt – und nicht dasselbe Outfit wie jemand anderes.