Joanna Rohwer is known as the owner of AQHA/APHA stallion Only Krymsun in the European allround industry. Recently, she decided to buy new horses: And those are very different from her usual four-legged partners. We have talked to Hanna about her new American Miniature Horses, about overbred horses and about the misbelief that ponies are cheaper than horses.
Hanna, you recently bought two American Miniature Horses (AMH). Tell us about those two stallions.
They are called Marielunds First Prime aka Dii and Sonoitas Charismatic Memoire aka Memoire. They are two lovely stallions, great-minded and they look amazing.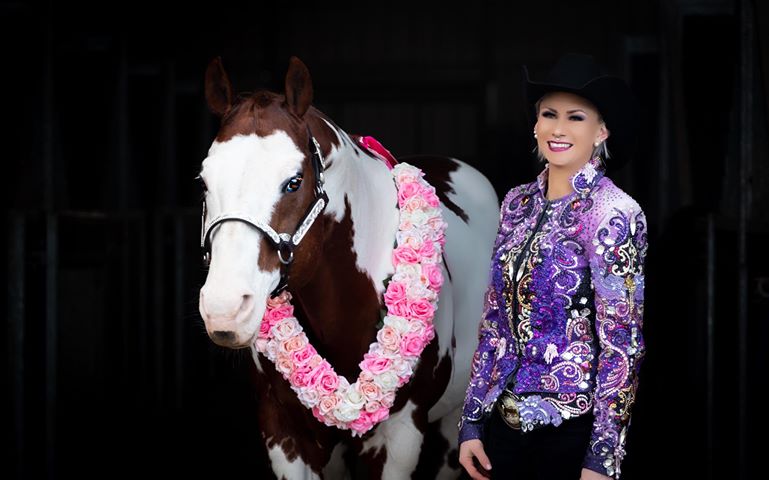 How come you didn't buy another Quarter or Paint Horse but got involved with an entirely new breed?
I wanted to buy a Shetland stallion, but didn't find the right one. Since we already own a Shetland mare and have owned that breed for a long time, I know that they can be stubborn at times. I found out about the AMH and was hooked. After searching in some Facebook groups, I finally found a breeder from Northern Germany who offered these two stallions and I immediately decided to buy them.
Dii is a 2-year-old and wer are starting to lunge and drive him. He has won some Grand Champion and Reserve titles already as a yearling in the Netherlands. Memoire has also been shown successfully. He was imported from the US and is 14 years old. They are like little horses, not so much like ponies, and I really like that.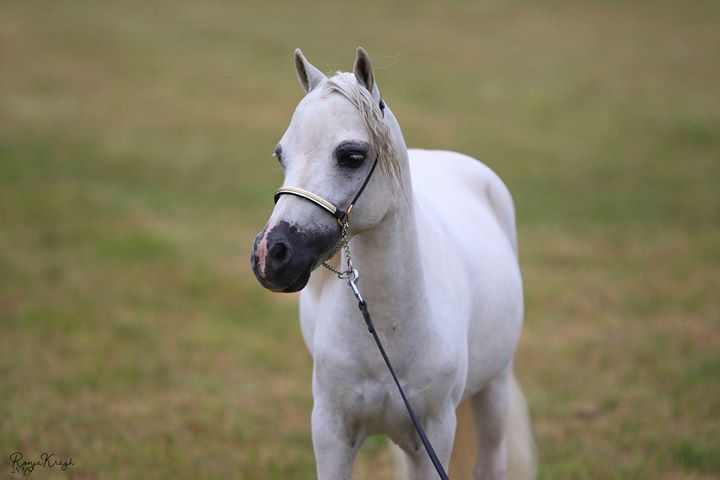 What are your plans?
Breeding, showing, having fun.
Does that mean you will be less involved in the AQHA and APHA industry?
No, not at all. I love riding too much to quit. I am looking forward to starting my Quarter Horse yearling at some point in the future and we expect some offspring that I want to keep.
AMHs are often criticized for being too overbred. What is your opinion on that issue?
You can find overbred horses and genetic defects among every breed – and every breeder should avoid that. I have gathered a lot of information about breeding AMHs before purchasing those stallions. They have do be tested for some genetic defects – just like Quarter Horses or Paint Horses. It is very important that any AMH that goes into breeding is tested negatively for the dwarf gene. That way, the horse will not produce foals that are pathologically too small. You can also test your horse for OLWS if the horse is colored.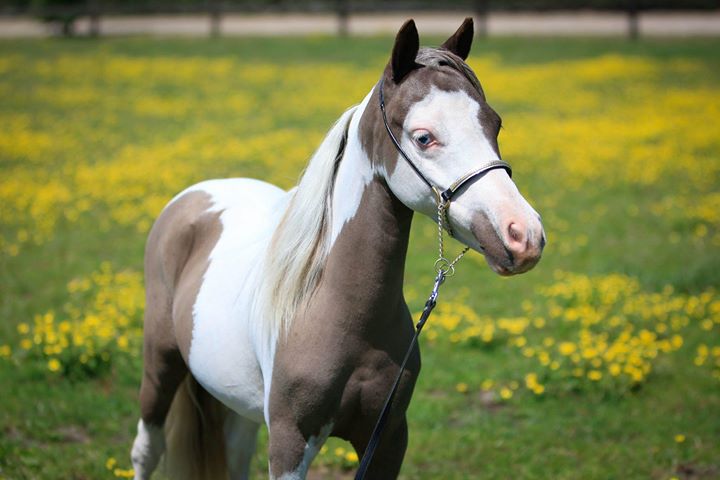 Pictures: Ronja Kragh
Many people think that ponies are cheaper than horses. Is that true?
No, not at all. Shetland Ponies, AMHs, Icelandic Ponies etc. can be as expensive as any other breed of horses.
Joanna Rohwer ist in der europäischen Allround-Szene als Besitzerin des doppelt-registrierten Hengstes Only Krymsun bekannt. Kürzlich hat sie zwei neue Pferde gekauft – und die haben mit ihren anderen Vierbeinern nur wenig gemein. Wir haben mit Hanna über ihre zwei American Miniature Horses gesprochen, wie sie zum Thema Überzüchtung steht und hinterfragt, ob Preise für Ponys wirklich so viel billiger ausfallen.
Hanna, du hast zwei American Miniature Horses, kurz AMH, gekauft. Erzähl uns doch von den beiden Hengsten.
Ja, und zwar sind das Marielunds First Prime aka Dii und Sonoitas Charismatic Memoire, zwei bezaubernde kleine Hengste mit einem tollen Charakter und auch optisch sind beide ein Traum.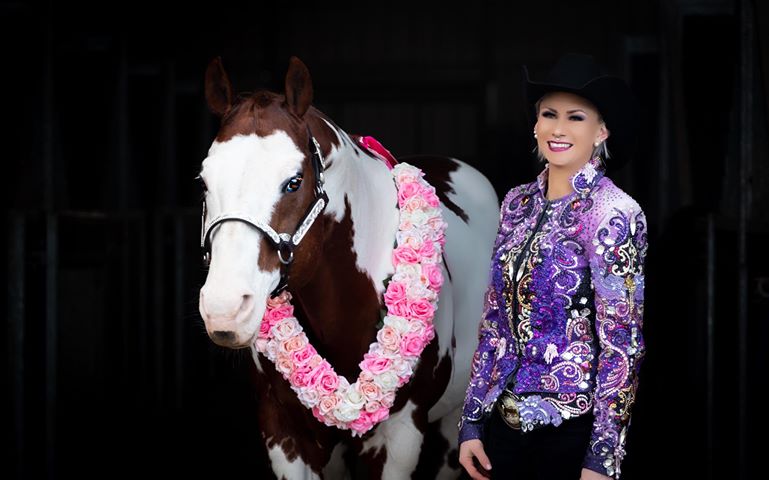 Wie kam es dazu, dass du nicht etwa ein neues Quarter Horse gekauft hast, sondern dich für eine ganz neue Rasse entschieden hast?
Ich wollte ursprünglich einen Shetty-Hengst kaufen, konnte mich aber mit keinem so recht anfreunden. Da ich schon eine Shetty-Dame besitze und wir auch früher schon diese Ponyrasse besessen haben, weiß ich auch um den oft eher dickköpfigen Charakter der Shetlandponys und bin dann zufällig auf die AMHs gestoßen und, zack, war ich verliebt.
Über ein bisschen Suchen in diversen Facebook-Gruppen hat sich dann der Kauf der beiden über eine sehr nette Züchterin aus dem Norden, Julia Thomsen vom Inselhof, ergeben.
Dii ist jetzt zwei Jahre alt und wir üben jetzt langsam das Longieren und gewöhnen ihn an das Fahrgeschirr. Er hat mit seinen zwei Jahren schon einige Titel – Grand Champion und Reserve Grand Champion als Jährling bei den Minis auf Shows in den Niederlanden holen können, ebenso wie 14-jährige Memoire, der ein US-Import ist. Sie sind wirklich einfach wie kleine Pferde, das schätze ich sehr an ihnen.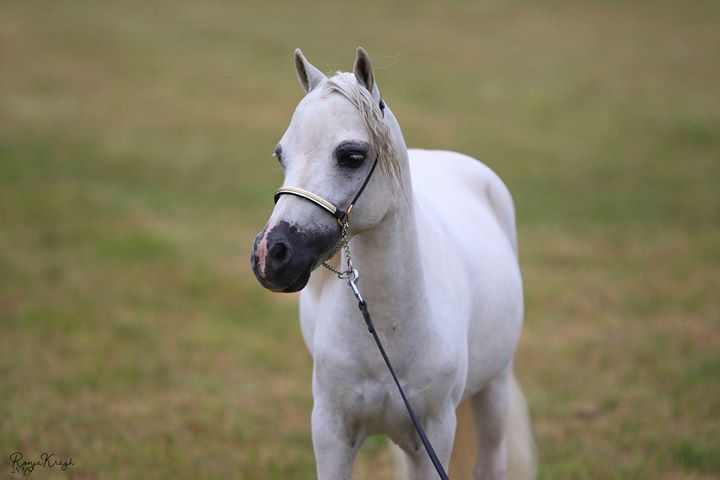 Was sind eure Pläne?
Züchten, Shows, Spaß haben.
Bedeutet das, dass du der AQHA/APHA-Allround-Szene erst einmal den Rücken kehrst?
Nein, nein, auf gar keinen Fall, dafür liebe ich das Reiten viel zu sehr. Ich freue mich schon sehr darauf, das erste Mal auf meinem Quarter Horse Jährling zu sitzen und freue mich auf eigene Nachzucht, die ich gerne behalten möchte.
An den American Miniature Horses wird oft kritisiert, dass sie überzüchtet sind. Wie siehst du das?
Gendefekte und überzüchtete Exemplare gibt es ja bei fast jeder Rasse und das sollte definitiv kein Zuchtziel sein! Ich habe mich auch hier eingehend damit auseinander gesetzt. Wie bei unseren Quarter Horses und Paint Horses gibt es dafür Gentests, die man durchführen kann oder sogar muss.
Wichtig ist bei den AMHs, dass sie auf alle Dwarf-Gene negativ getestet sind und somit auch keine krankhaft kleinwüchsigen Nachkommen produzieren. Bei Scheckungen gibt es wie bei den Paints den Test auf OLWS.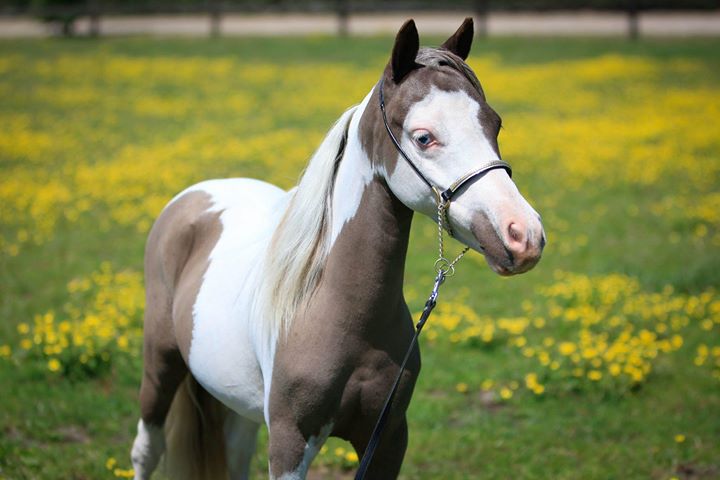 Fotos: Ronja Kragh
Man denkt ja oft, dass Ponys viel weniger kosten als große Pferde – das ist aber wahrscheinlich ein Irrglaube, oder?
Ja, das ist es. Bei Shettys, AMHs, Isländern und so weiter sind die Preise auch denen von Großpferden ähnlich.